The Positive Influence of Disruptive Lighting Technologies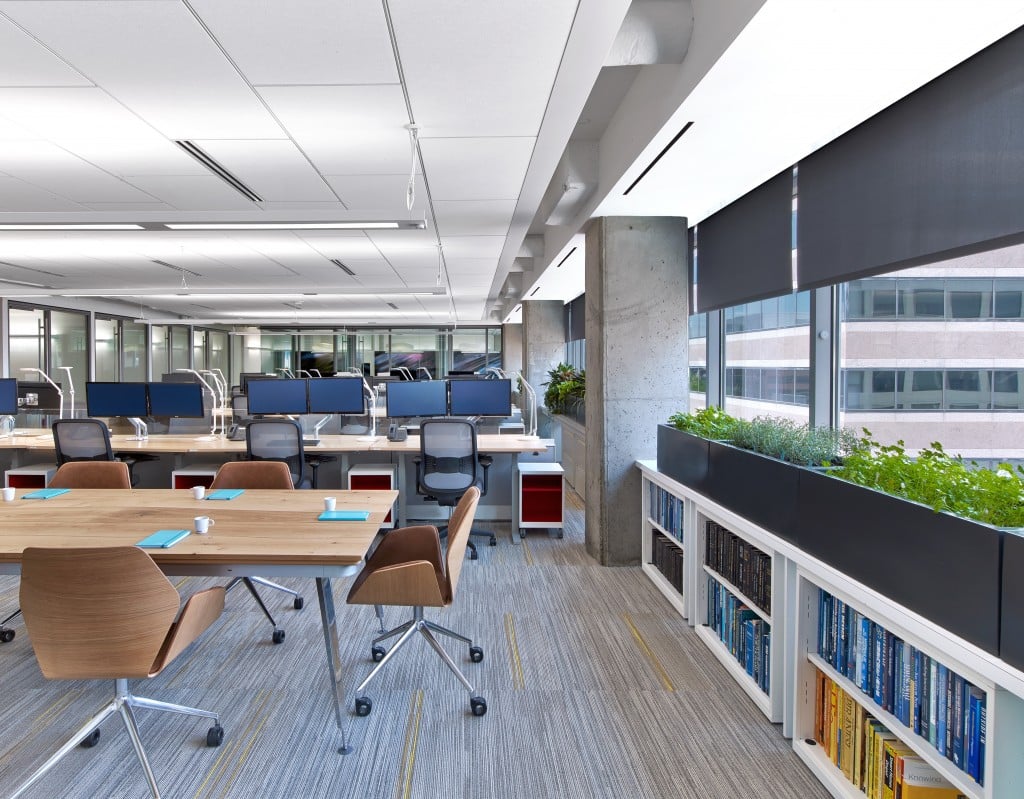 Wakefield
In just the last few years, LEDs have transformed the commercial lighting landscape. At 20%-30% more efficient than many fluorescent lamps, energy savings is an obvious benefit. But, disruptive lighting control technologies including LEDs, evolving software, and wireless protocols offer significant, additional advantages on every project.
Beyond Energy Savings: What Else Can LEDs Do for Your Building?
LED lighting retrofits alone can result in lighting energy savings of up to 40%, and layering control strategies can boost those savings even further while delivering a simple payback of less than 2.5 years.
Layered lighting control strategies deliver savings of up to 40%
But lower energy use is just the first in a list of advantages that includes comfort, long life, flexibility, and a superb building environment. Control solutions into a lighting retrofit make it easier to maintain these efficiencies over the life of the building, improve occupant comfort, and more easily adapt to changes in building use or layout.
New technologies, such as color tuning, are making LEDs significantly more flexible than other light sources. Today, forward-thinking control and lamp manufacturers are working together to ensure high-quality dimming and superior performance that results in creative, engaging environments perfectly suited to building occupants.
New Software Simplifies Facility Management
Lighting control systems have had powerful software capabilities for some time now, but intuitive new apps and Graphical User Interfaces (GUIs) can put all this information at your fingertips right from your smart device. Your facility staff is better equipped to unlock the system's full potential without having to navigate lengthy decision trees.
Automated, integrated control systems manage lights, shades, and temperature in response to pre-defined building settings, scenes, timeclocks, or user-defined events, and the resulting data can help your team quickly identify when and where the building is using most of its electricity, and adjust control settings to optimize building performance.
Even fine adjustments can help achieve peak energy reductions of up to 30%, meet and exceed energy codes, and make sure your facility conforms to federal and state energy mandates.
| | |
| --- | --- |
| Electricity load profile prior to applying control strategies. | 27% savings and 30% peak reduction to the electricity load profile using layered, automated control strategies such as occupancy and daylight sensors, high-end tuning, dimming, HVAC integration, and shading solutions. |
Wireless Controls Reduce Labor and Maintenance Costs
The three major benefits of wireless control systems include cost-effective installation, faster setup, and the opportunity to access system data from any smart device, at any time.
Almost any new lighting control system includes occupancy sensors and daylight harvesting technologies. Wireless protocols make it easier to install these sensors, but they also make it easier to fine tune control locations and set up without disrupting work schedules or opening up walls. In a typical open office space, properly installed sensors can provide additional lighting energy savings of up to 44% in a typical workday.
Controls help reduce lighting electricity use by 44% on a typical workday.
Wireless controls can also be effectively utilized prior to system installation to log data that will accurately predict the lighting control system's energy performance.
Right Mix of Services Ensures System Performance Over Time
Advanced control solutions are helping to make buildings more sustainable, comfortable, and productive. In many cases, the right mix of support services—­from design through post-occupancy—is the final piece of the puzzle.
A relatively small, upfront investment in services can make the entire job process go more smoothly, reduce change orders, avoid miscommunications, and save untold time and aggravation. Sensor layout and tuning services, periodic reviews of energy use data, and annual training/preventive maintenance services provide peace of mind, keep your systems and staff up to date, and limit unpleasant surprises.
Disruptive technologies challenge the status quo and drive change, creating buildings designed to save energy without sacrificing comfort or productivity. That's great news for the people who work in these spaces, and great news for your facilities team.
About the Author
Andy Wakefield is Senior Sales Director—Building Solutions and Services, Lutron Electronics.