In Times of Changing Forecasts, High Performing Materials Provide Resiliency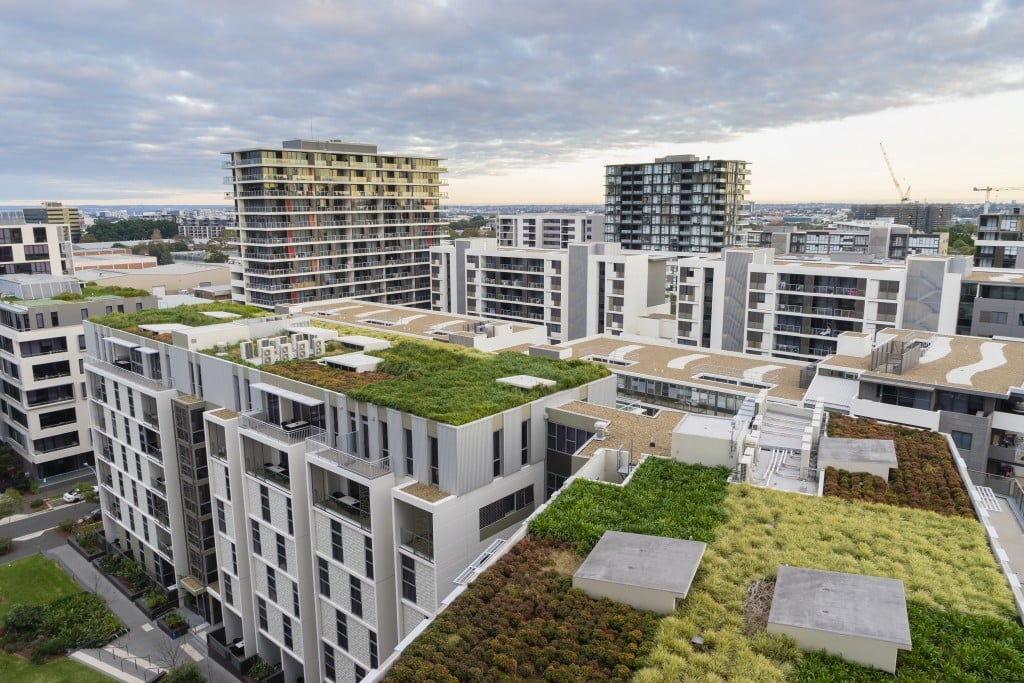 Sims
Even though the 2018 hurricane season is just beginning, forecasters are already sounding warning alarms. There is reason for that. Last year's hurricane season was both incredibly active as well as catastrophic. As a result of multiple storm events, recent estimates state that it was the most expensive season in U.S. history. Hurricane Harvey brought record-breaking floods to Houston, and Irma, one of the strongest hurricanes ever recorded in the northern Atlantic, wreaked destruction on Florida and several Caribbean islands. Then, in September, Hurricane Maria devastated the Virgin Islands and Puerto Rico, where a recently estimated 40,000 homes and businesses remain without power.
Architects, engineers and builders alike recognize that helping buildings and strengthening systems to withstand and recover quickly from these natural disasters is critical. This requires the latest technical knowledge as well as insight into innovative material science. After all, resilient buildings necessitate resilient materials; materials that help meet evolving building codes, as well as withstand the rigors of various impacts, from hurricanes to other kinds of extreme weather, and other events such as population shifts, disease, power or communication disruptions and financial shocks. When flooding occurs, for example, damage and costs can be greatly mitigated for the building and its occupants better protected if the materials that get wet are able to dry out without experiencing permanent damage.
A critical element of resiliency is passive survivability, the idea that buildings should be designed and built to maintain habitable conditions in the event of an extended power outage. Tested, durable materials can help achieve this by providing a highly insulated building envelope, cooling and efficient ventilation and passive solar design, as examples.
Building professionals are meeting modern codes and beginning to design for passive survivability, and materials science experts are developing and enhancing a multitude of innovative 'ingredients' that allow structures to better stand up against natural disasters, inclement weather, and the test of time. Some of these materials are well known, others may be new to you.
Here is what you need to know:
Advances in insulation
Certain types of wall insulation are formulated to increase a property's resilience when faced with uncontrollable natural events. One established example is spray foam polyurethane (SPF), which uses a variety of monomeric and polymeric isocyanates, polyethers and acrylics in its the formulation. These components are mixed to form a rigid, cellular foam matrix, creating an extremely lightweight polymer material with high-performing insulating properties. The chemistry behind closed-cell SPF allows it to retain molecular integrity and have low moisture absorption.
Closed-cell sprayfoam is also a U.S. Federal Emergency Management Agency (FEMA)-accepted flood-resistant material, and as such is capable of withstanding direct and prolonged contact with floodwater without sustaining significant damage. The latest in SPF innovation and developments from manufacturing companies include insulated wall panels that have integrated weather resistive barriers as well as SPF that can be adapted to meet all Climate Zone U values in IRC 2015 from the International Code Council. During a power outage, a home insulated with SPF may afford a higher R-value than traditional insulation, allowing it to maintain a more comfortable temperature.
Advances in Cladding and Daylighting
Resilience is not always about weather-proofing structures. Polycarbonate plastic—the same material used in Kevlar and which is known for its durability and clarity—can also be used in durable cladding, windows and frames. This high-performing material is both shatter-resistant and lightweight, providing both daylight and impact resistance to a structure during a weather event or other disaster.
Wall cladding is an important part of a building's visual impact and also its resiliency. Beyond changing weather patterns, new generations of polycarbonate cladding have been engineered to help defend buildings—and their occupants—against the impact of ballistics, forced entry and bomb blasts. Modern polycarbonate laminates may withstand both physical attack and gunfire from weapons ranging from 9-mm handguns to 7.62-mm NATO high-power rifles, enhancing resiliency for buildings including embassies, government buildings, and corporate headquarters.
Polycarbonate sheets are also durable—250 times more impact-resistant than glass and extremely difficult to break; they are tested to perform from −40°C to 120°C (−40°F to 240°F) and can withstand extreme weather such as windstorms, hail, or snowstorms. An insulating nanogel can also fill the polycarbonate sheets with synthetic polymers or biopolymers that are chemically or physically crosslinked to aid in energy efficiency, which may give a building up to 50% energy savings compared to monolayer glass.
Advances in Roofing
High winds can be treacherous for roofs. If a roof is damaged or blown off, the building will be unusable until the roof is repaired or replaced, which is costly. Natural disasters cannot be prevented, but these kinds of impacts to a building can at least be mitigated. Closed-cell SPF insulation applied to the underside of a roof can seal a roof deck to create a barrier from water penetration and strengthen it from wind damage by gluing it together. Attic-rafters/truss insulation for both new and existing homes can prevent hurricane-related roof failures. Specifically, applying closed cell SPF can improve racking strength by as much as 300% while adding air and moisture barriers.
Vegetative, or "green" roofs, also can be quite resilient. While the physical capacity of the roof to bear structural loads must be kept in mind, by sheer weight, vegetative systems could be expected to remain in place more effectively than ballast in a storm event. Most green roof systems weigh in excess of 20 lb/ft2 (98kg/m2) when fully saturated, and many exceed this number by 7 lb to 14 lb (15.4 kg to 31 kg). This weight far exceeds the standard spread rate weights for ballast rock, according to a 2014 white paper "Green Roof Durability: Lessons from Hurricane Sandy," available from Columbia Green Technologies. This means green roof systems can be substantially heavier and more resistant to uplift than traditionally installed ballast (typically 10 lb/ft2 [field], 12 lb/ft2 [perimeter], and 15 lb/ft2 to 18 lb/ft2 [corners]). In addition to this, the latest vegetative roofing systems also can help keep water out of a building during times of high rainfall and reduce storm water run-off. These systems can contribute to more resilient communities by reducing stress on urban sewer systems and decrease run-off related pollution in waterways. Waterproofing membranes used in green roofing systems can also stand the test of time. By incorporating vinyl materials science, a roof is shielded from the effects of ultraviolet rays and temperature extremes that would normally cause a roof system to contract and expand. Many green roofs have now been in place for more than 30 years, according to the Whole Building Design Guide.
Building Resilient Buildings Not Only Protects Lives and Communities, it is Also Good for the Bottom Line
A report released earlier this year from the National Institute of Building Sciences (NIBS) accounts for the benefits of investing in resilience. Another key finding of the report touts the benefits of resilience investments to long-term jobs and demand for American-made construction materials. Visit http://www.buildingwithchemistry.org to learn more about new developments in materials science.
About the Author
Todd Sims is the director of sustainability and market outreach at the American Chemistry Council (ACC), where he manages outreach to the building and construction sector in support of safe, efficient, sustainable, and resilient buildings. An active member of the High-performance Building Caucus, Sims worked previously at the Institute for Market Transformation (IMT) and the National Association of State Energy Officials (NASEO), where he developed building energy policies and programs. Sims can be reached via e-mail at todd_sims@americanchemistry.com.