Sports & Sustainability: Behind Allegiant Stadium's Energy-Efficient Building Systems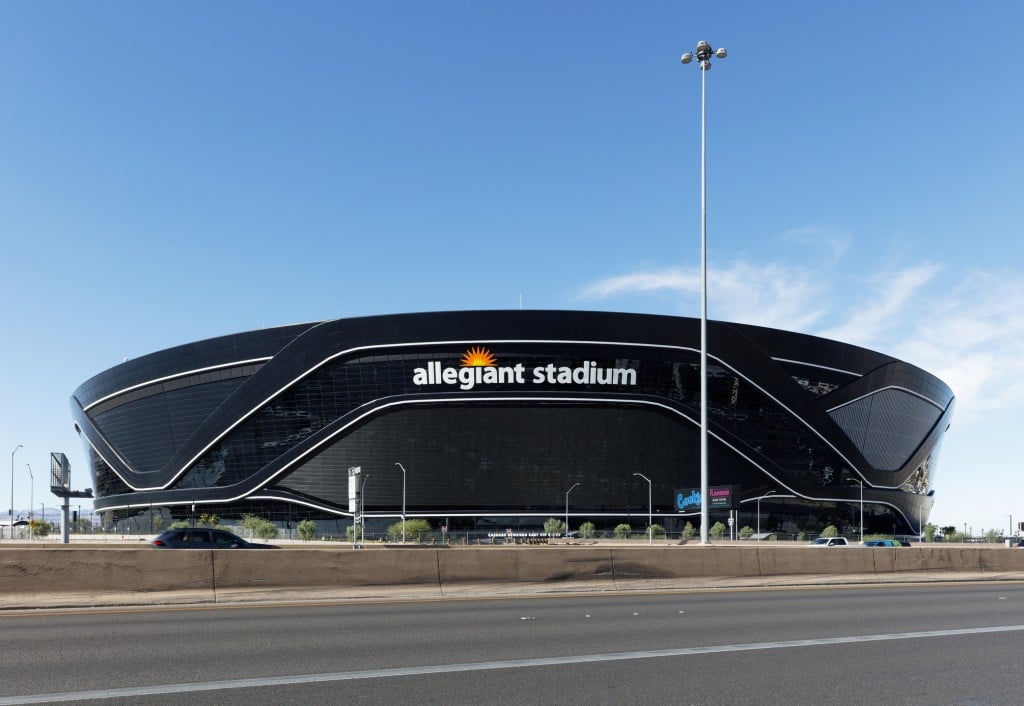 Located in the middle of the desert, one of the National Football League's newest stadiums has proven sustainability and sports do make good teammates. Allegiant Stadium is home to the Las Vegas Raiders football team, University of Nevada, Las Vegas (UNLV) football team and the PAC-12 Championship Game. While an entertainment venue, the stadium's sustainable features help save energy and other resources.
"We are leveraging tech to redefine the hospitality experience at Allegiant Stadium," said Vikrant Bodalia, Allegiant Stadium's vice president of technology operations
The stadium's sustainability initiatives encourage major events to use sustainable practices, such as energy optimization based on the type of event, waste diversion, using efficient water fixtures and guest sustainability engagement, said Sam Johnson, vice president of Sales & Marketing at Allegiant Stadium.
Energy-efficient technologies are part of these sustainability practices.
The stadium's chiller plant and air-handling units are a few of the most energy-efficient features. Allegiant's HVAC system is divided into quadrants, two of which are an air-handling unit and a bowl unit that serves each quad. Energy recovery ventilation that helps with dehumidification serves locker room spaces, and fan coil units that can heat and cool, depending on seasonal needs, service administrative areas.
Las Vegas' climate is challenging due to the extended cooling periods from March through May. To help, Allegiant schedules air-handling units to not overcool in the spring/early summer months and stages air-handling units on dark days—days without events—so they do not use unnecessary electrical loads.
Allegiant also monitors its electrical load, so it does not exceed a 5-megawatt block during on-peak pricing time frames. Based on the 5-megawatt block structure, anything that exceeds that during high peak demands are charged a premium rate which drastically impacts, from a financial standpoint, monthly bills as well as inefficient facilities management best practices. Using a cloud-based system, the building system is accessed remotely via handheld devices and has unlimited storage capacity to store trend data.
Its lighting system has its own building management system that can change from sports lighting mode (high ambient intensity lighting) to concert mode (when all bowl lights are off) and schedule lighting systems as needed on a monthly and daily basis. Allegiant's sports lighting uses 1 megawatt of power, so they are kept off during non-event hours to further save on monthly energy use.
From a construction and design aspect, the electrical engineers did not know how energy efficient the building would truly be based on their selection of all air handling units, LED lighting and chiller plant selection, according to Joseph Wright, chief engineer at Allegiant Stadium.
The design was based on 20–25-megawatt consumption, but now that Allegiant has hosted a full season of games with fans in the building, it has more concrete numbers. During an NFL gameday, the stadium uses at most 9 megawatts. With 65,000 fans in the stadium, it is providing a climate-controlled comfort level that is more than adequate to the Las Vegas region that can hit triple-digit degree summers.