EP100 Seeks Businesses to Double Energy Productivity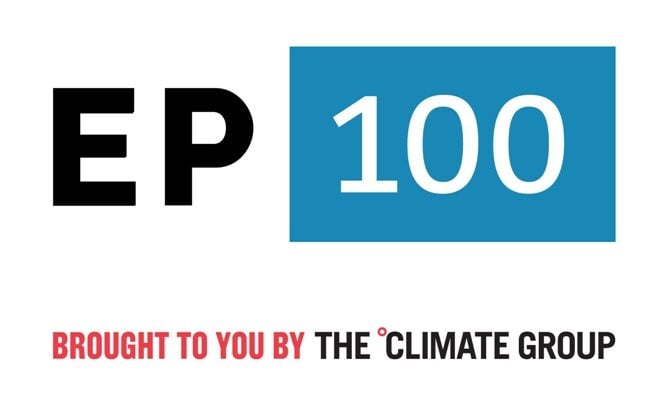 WASHINGTON, D.C.—"Energy productivity is about getting more economic output from each unit of energy, and builds on the huge progress that has already been made on energy efficiency."
That definition of energy productivity comes from The Climate Group, an international non-profit whose goal is "to help leaders transition to a prosperous low-carbon economy, driven by the rapid scale-up of clean and renewable energy."
EP100 (Energy Productivity 100) is a campaign for the world's most influential businesses to commit to doubling their energy productivity by 2030. The campaign, developed and administered by The Climate Group, is an action of the We Mean Business Coalition. The campaign is in collaboration and alignment with The Global Alliance for Energy Productivity and the United Nations Sustainable Energy for All initiative, who also call for doubling energy productivity and efficiency.
"If we are to make headway on a sustainable emissions curve towards net-zero, the first step for businesses needs to be improving their energy productivity—and these leading global businesses are already seizing this opportunity," said Mark Kenber, CEO of The Climate Group, during the unveiling of EP100 at the Alliance to Save Energy's (ASE) Energy Efficiency Global Forum in May in Washington, D.C.
Doubling energy productivity in the U.S. by 2030 will save $327 billion a year in energy costs, add 1.3 million jobs and reduce CO2 emissions by 33%, according to a report for ASE. And it could reduce the collective global fossil fuel bill by more than $2.2 trillion and create more than 6 million jobs globally by 2020, the report said.
The EP100's top-tier (Leaders) are those companies that are prepared to publicly pledge to doubling their energy productivity. Three companies—Danfoss, Covestro AG and Johnson Controls announced their participation at ASE's May forum, joining India's Mahindra & Mahindra Ltd.
Participating companies must choose a relevant energy productivity metric, establish a baseline year as early as 2005 and pledge to double energy productivity within 25 years, according to The Climate Group.
EP100 follows RE100, a campaign launched during Climate Week NYC 2014 to showcase influential companies committed to using 100% renewable power. Sixty-five companies have committed to that initiative.
One new tool to achieve the EP100 goals was added in June, leveraging another campaign launched by the Clean Energy Ministerial and International Partnership for Energy Efficiency Cooperation, at the 7th Clean Energy (CEM7) in San Francisco.
The Energy Management Campaign aims for 50,001 government, business and industry leaders to share progress toward their climate and energy goals by adopting the global energy management system standard ISO 50001, by 2020. According to the EMC, organizations that have already implemented the standard are already reaping energy-performance improvements of 10% or more as well as net cost savings, often with low-cost or no-cost changes to operations.
Wide-scale implementation of ISO 50001 across the world's commercial and industrial sectors could save $600 billion and avoid 6,500 MT of CO2 emissions, according to the EMC, with projected yearly emissions savings in 2030 totaling the equivalent of taking 215 million passenger vehicles off the road.
The CEM7 launch was endorsed by many many nations, including Canada, Germany, Mexico, and the U.S.