From Reactive to Predictive: A Shift in Facilities Management Practices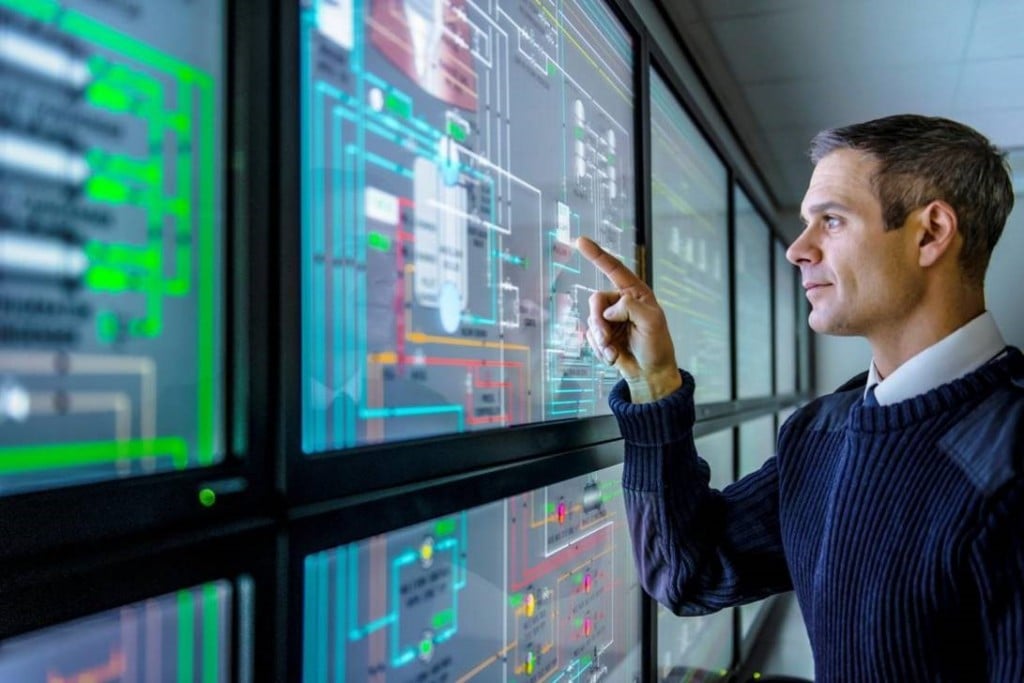 Ratcliff
The adoption of the Internet of Things (IoT) and related technologies has exploded in recent years, bringing with it major implications for building management. Today's businesses are rethinking the way they operate their facilities, using IoT and analytics to transform operations from reactive to predictive-based. Forward-thinking facility managers are, in turn, able to optimize comfort, energy spend, and maintenance at the same time via intelligent analytics gleaned from connected building systems.
A recent study from Schneider Electric found that 90% of facility manager respondents think that connecting systems to the Internet will ensure smart, productive, profitable operations. This is creating a shift in the collective building maintenance mindset, from reactive to proactive, and finally to predictive maintenance behavior that not only improves building performance, but also helps facility managers be more efficient and effective in their everyday jobs.
In layman's terms, the IoT is the concept of connecting any device to the Internet and/or to each other. In the facilities management arena, it fosters a dynamic and intelligent cloud-based network of electrical, mechanical and building management systems (BMS) and platforms. With this type of network and the right analytics tools, operations staff can gain powerful new insights about system maintenance and energy use that traditional systems don't reveal. For example, facility engineers can be alerted when a valve is leaking, a sensor is faulty or a rogue heater is left on— things that would take a lot of engineers a lot of time to figure out otherwise.
However, while most of the facility managers surveyed showed interest in implementing new digital technologies to improve maintenance decisions and operations, the bulk haven't made the switch from a reactive approach to building maintenance. Only 15% of respondents indicated that they fully use predictive maintenance tools, while half of respondents categorize themselves as reactive when it comes to building maintenance. Thirty-five percent of respondents report that they are proactive in maintaining building systems by conducting regular preventative maintenance on equipment.
Organizations need a more analytical, data-driven approach to building management to maximize efficiency, cut energy waste and lower cost. While only 32% of respondents to the survey stated they have analytics solutions in place, 42% are very interested in using an analytics-managed service in the future to gain insight into their buildings and plan more effectively. Buildings of all sizes can benefit from this more technological and analytical approach—from multinational entities to small- or medium-sized businesses.
So, what is holding organizations back from fully embracing the IoT to improve building performance? There are several key barriers to leveraging new technology to achieve building maintenance goals.
The level of investment required is the biggest challenge facility managers face in the adoption of digital solutions within their buildings, with 43% of respondents identifying this hurdle. Almost a quarter of respondents (23%) indicated the lack of internal resources available to interpret the data into actionable results as a key barrier, while 18% believe their buildings are not suited to the adoption of connected technologies, and 14% indicated there was a lack of proof about ROI.
Despite these challenges, 70% of respondents expect the IoT will impact their building and maintenance policies within the next year, suggesting that facility managers see great value in their new ability to measure success through the use of digital technologies.
Today's organizations can deliver significant transformation over time by implementing IoT into their building management practices. Some important considerations for facility managers to consider before diving into IoT include:
■ Build a solid plan: What are the specific, measurable goals that your organization wants to accomplish through an IoT-leveraged BMS?​
■ Include all key stakeholders: This plan should involve all of the facility's stakeholders. The stakeholders should take time to establish goals and objectives that align with the values and mission of the organization and evaluate ROI before broadening scope. Then, they should collaborate with contractors and vendors to produce the most effective strategy.
■ Technology integration and interoperability: Aim for a holistic—not siloed—approach to adding systems that comprise the building's IoT network backbone. These various devices and systems must also be scalable, adaptable and able to integrate with the BMS. Organizations should be prepared to expand systems in the future as new technologies emerge and additional features and capabilities are needed.
■ Intelligent building data analysis: While advanced BMSs can aggregate and deliver large amounts of data, facilities managers and other employees need a robust analytics tool to translate the relevant data into actionable insights and measurable results.
■ Cybersecurity and data privacy: Increased connectivity and data capture means more opportunity for data leaks and breaches. With that in mind, companies and organizations should employ cybersecurity and data protection software and other products specially built for the IoT age, not retrofit existing security solutions. In addition, instituting data collection, storage and use governance, among other cybersecurity policies, will help secure company data.
While building IoT is still a new concept, it's clear that facility managers are optimistic in using connected technologies for the betterment of their buildings. Forward-thinking facility managers should take steps to educate themselves to become well-versed in the IoT and its implications in order to meet today's digital demands and ultimately increase efficiency, productivity and occupant satisfaction.
To learn more about the study, you can review a detailed summary of the results here. The survey was conducted by Morar Consulting in January 2017 among 300 U.S. facility directors and managers, as well as operations, maintenance, and energy personnel. Results of any sample are subject to sampling variation.
About the Author
Brian Ratcliff is U.S. EcoBuildings Services Director, Schneider Electric.