Progress and Products at Greenbuild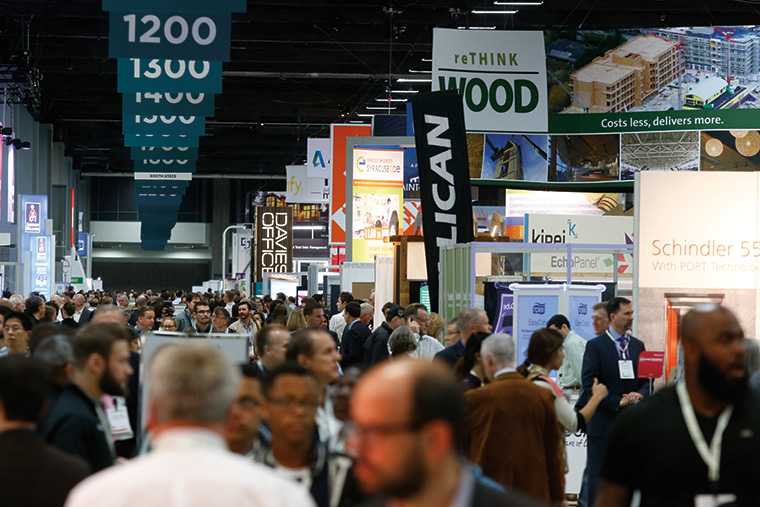 The green-building industry gathers annually at the Greenbuild International Conference and Expo for education, networking and to see the latest in green products and innovative ideas. While products targeted to commercial and institutional buildings were in abundance at this year's Greenbuild held in Washington, D.C., there also was increased attention on the residential sector, with the show's second day filled with activities devoted to homes. A pre-fabricated net-zero energy house from Unity Homes, based in Walpole, N.H., was featured throughout the expo.
Also drawing attention was the Growing Green Center, a sustainable modular training center largely filled with LG Electronics products. The structure will be moved near the Baltimore Parks & People Foundation's headquarters. The center will serve a major role in the organization's efforts to train the community how to revitalize their neighborhoods through landscaping, gardening and urban infrastructure projects.
LG served as the official solar partner for Greenbuild's Net Zero Zone. Designed using EMerge Alliance standards for the hybrid use of alternating current (AC) and direct current (DC) power in buildings, the Net Zero Zone showcased the reliability of hybrid microgrids—systems of on-site electric power generation, storage and distribution that can operate either in combination with the local utility grid or in isolation from it.
Green commercial and industrial property owners are expected to save $2.4 billion on energy alone from 2015–2018, USGBC spokeperson Leticia McCadden said.
Some companies used Greenbuild as an opportunity to showcase their own eco-friendly products in the building of new company facilities. Saint-Gobain's Malvern Innovation Center opened in Pennsylvania in October 2014. This new research center brings together CertainTeed's research teams and Saint-Gobain and CertainTeed operations teams. The facility serves as a "living laboratory" where CertainTeed experts measure the impact its products have on real environments. The center is the only commercial building in the state to have an interior and exterior that is LEED Platinum certified, the company said.
Delta Products announced its new Americas headquarters in Fremont, Calif., that is designed to meet LEED Platinum and net zero requirements. It includes Delta's Solar Photovoltaic power system and a geothermal heating and cooling system that reduces HVAC energy consumption by 60% compared to traditional systems, the company said.
Others also showcased their living lab projects. Dr. John Keung, CEO of Singapore's Building and Construction Authority, described BCA's partnership with California's Lawrence Berkeley National Laboratory (LBNL) to launch a high-rise rotatable laboratory next year. The BCA SkyLab will enable testing at any orientation for sun and wind, accelerating the pace of research, development and application of energy-efficient building technologies in the tropics.
Greenbuild was also the scene for partnership announcements. Among them, SageGlass and MechoSystems launched a joint-technology partnership. SageGlass' LightZone TM technology, a product of Saint-Gobain, and MechoSystems' automated SolarTrac® technology will now be offered as an integrated solution for solar control.
See below for a sampler of the many products displayed at Greenbuild.