Six Myths Surrounding the Building Enclosure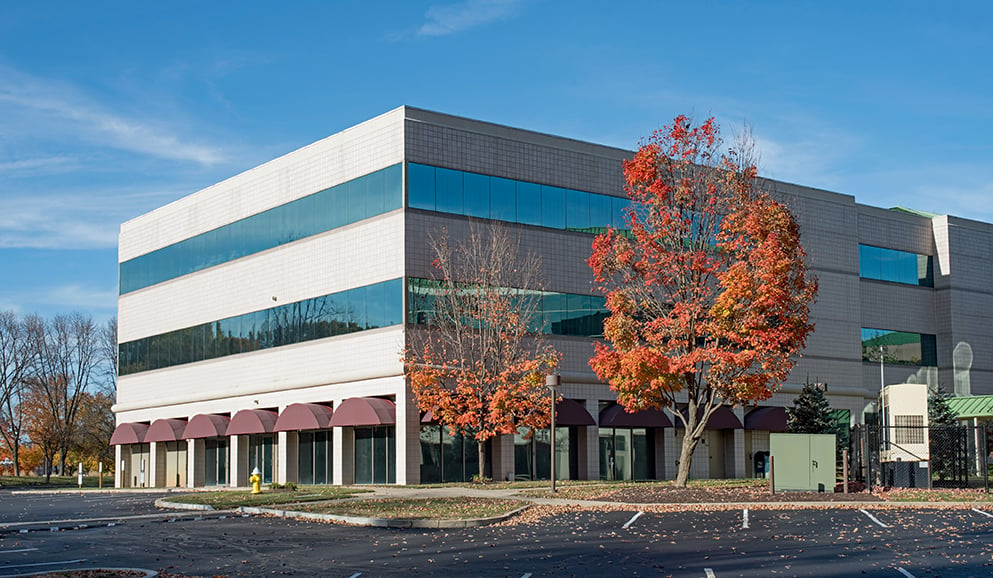 Slone
As energy efficiency standards continue to rise and the code environment evolves rapidly, the building enclosure plays a critical role in delivering performance, durability and safety. Specifying high-performing products is integral to meeting objectives for thermal conductivity, moisture mitigation and fire resistance. And specifying appropriate building products for the unique challenges each building enclosure presents can help safeguard both the integrity of the building and architect's reputation. But the complexity of today's building enclosures can also create daunting challenges for architects confronted with myriad product choices in the specification process.
Given that the building enclosure functions as an integral system contributing to a building's energy efficiency and performance, overlooking the role various components play can compromise performance, durability and safety. The confluence of energy and code requirements is bringing building science to the frontier of building enclosure product specification. Yet even with access to unprecedented technologies and innovative products and systems, some myths persist about products used in the building enclosure. Below, let's take a look at six common myths:
Myth 1: An insulation's stated R-Value does not fluctuate.
Fact: R-value is customarily reported as measured at the mean temperature of 75◦ F. However, all insulations have different R-values when measured at different mean temperatures. Architects can better predict the performance of a wall assembly, in particularly in cold climates, by considering the insulation's R-value at a mean temperature where heat transfer is more likely to occur – i.e. 40◦F. Some products experience an increase in R-value at lower mean temperatures, while others increase. R-values reported at these temperatures will more accurately characterize the differences between various types of insulation such as extruded polystyrene (XPS) and polyisocyanurate (iso) and can help determine the most effective insulation to specify for a building in a climate zone.
Myth 2: It is often more practical for architects to specify individual components for the building enclosure rather than specify a pre-configured system, especially when it comes to meeting energy codes.
Fact: Although energy efficiency standards are very important, and insulation is a key component that drives compliance, the performance of the entire assembly is critical. Specifying complete assemblies that address moisture, vapor, ice, heat, air, structural, fire and acoustic considerations is important in addressing code requirements. If individual components are chosen or composed incorrectly, the integrity of a building can be compromised, leading to significant complication for the building occupants and owners. Architects aren't alone when researching product compliance; nor do they have to forfeit flexibility when specifying the components in the building enclosure. Manufacturers can make a difference and streamline the research process, by providing insight into complete system performance through a combination of performance analyses including WUFI, ASTM E2357 air leakage, ASTM E331 water penetration, ASTM E119 fire resistance, and the NFPA 285 fire propagation test. Analysis can be further supported via manufacturer-produced specification guides, CAD and BIM drawing files, and other documentation architects can submit to building officials demonstrating that the assembly meets mandatory standards.
Myth 3: Most buildings are not required to comply with NFPA 285
Fact: Since the first edition of the International Building Code was published in 2000, most buildings required to have non-combustible wall construction have had to undergo NFPA 285 testing. Evaluating resistance to fire propagation on external wall surfaces, NFPA 285 testing is due to rising energy standards over the last 10 to 15 years. These standards have increasingly required nearly all buildings to be wrapped in continuous insulation and air/water resistive barriers, one of which or both, are often combustible. Non-combustible walls, wrapped in combustibles, require architects to specify NFPA 285 compliant assemblies for nearly every building. The NFPA 285 Design Guide is a resource that helps architects ensure that a complete and compliant assembly is specified. Click here to view the Design Guide.
Further, NFPA 285 is not the only aspect of designing for life safety in multi-story buildings. In the event of a multi-story building fire, the first line of defense for the occupants is the integrity of the building design including structural resistance, propagation resistance, and floor to floor fire stopping and containment. This responsibility places added pressure on commercial architects and specifiers to design and specify properly installed, code-compliant fire containment solutions. Again, there is a role manufacturers can play in offering one-on-one technical support through all phases of design and construction, collaborating with commercial building professionals to manage insulation details by offering expert engineering judgments, recommendations for specific products, CAD drawings and consultation on good design practices.
Myth 4: Fire safety in commercial buildings relies primarily on fire suppression systems (sprinklers) to contain fires at their point of origin.
Fact: A balanced approach provides the maximum protection for the building occupants and is the best approach. A balanced approach typically involves fire detection (i.e. alarms), suppression (i.e. activated sprinkler systems) and containment (systems that keep the fire from spreading). One of the least understood and most complex areas where fire can spread in a commercial structure is at the perimeter. Fire spread is of particular concern in curtain wall construction. Many high-rise buildings are constructed with aluminum mullion and panel (glass, metal, composite) systems. Heat from fire will typically cause the aluminum framing and aluminum anchors that hold up the exterior wall to melt in approximately nine minutes, causing the wall to disintegrate and potentially allowing fire to jump from floor to floor.
Advancements in perimeter fire containment systems and educational resources provide an arsenal of tools to help architects and specifiers improve accuracy and speed while streamlining design and installation. Some basic concepts can facilitate a fire containment strategy. First, mineral wool insulation is the only tested and proven material to contain fire where a non-rated exterior curtain wall bypasses a rated floor assembly. Safing insulation is critical between the floor slab and exterior wall as it keeps fire from passing up the floor joint and jumping floor to floor. Also, protecting the spandrel with mechanically supported mineral wool spandrel insulation is required as part of the perimeter fire barrier system. Finally, a smoke barrier system should seal the top of the insulation.
Myth 5: Sustainability is easy to claim, but hard to document.
Fact: Third-party certification is an important part of addressing the growing need for increased transparency within the building industry. Recognized, third-party certifications provide assurance that the specified product will meet green building criteria without the architect having to extensively research the product. Certifications also contribute to various credits for LEED and other programs that help architects meet their goals of building certification. For example, Owens Corning uses Material Health Certificates (MHCs) through the Cradle to Cradle Certified program and environmental product declarations (EPDs) to summarize product life-cycle assessments and support sustainable and environmental stewardship. The U.S. Green Building Council (USGBC) LEED v4 credit is incentivizing the adoption of life cycle assessments (LCAs) and EPDs across the building industry with the increased focus on understanding what is in the materials used and the effect those components have on human health and the environment. In fact, USGBC recently made the decision to officially recognize C2C Material Health certificates as an equal option to gain an additional MR point for LEED v4.
Myth 6: Insulation is primarily a consideration for wall assemblies.
Fact: Depending on building geometry, there may be more roof area than wall area in any given building. Energy standards have the same types of prescriptive and performance requirements for foundations and roofs as they have for walls. When it comes to constructability and performance issues, specifiers should consider the installation sequence and the continuity of insulation across the building enclosure. The building enclosure encompasses the entire building from below grade to the roof deck. From a comprehensive perspective, creating a continuous insulation layer that wraps the building like a blanket, and that ties the foundation insulation to the wall insulation, and the wall to the roof insulation can reduce thermal bridging throughout the building enclosure.
About the Author
Herbert Slone is Owens Corning Chief Architect and Senior Manager of Commercial Building Systems. Learn more about Owens Corning's commitment to support sustainable and environmental stewardship here.