Web Exclusive: Pavement, People and Floods
Lessons from Houston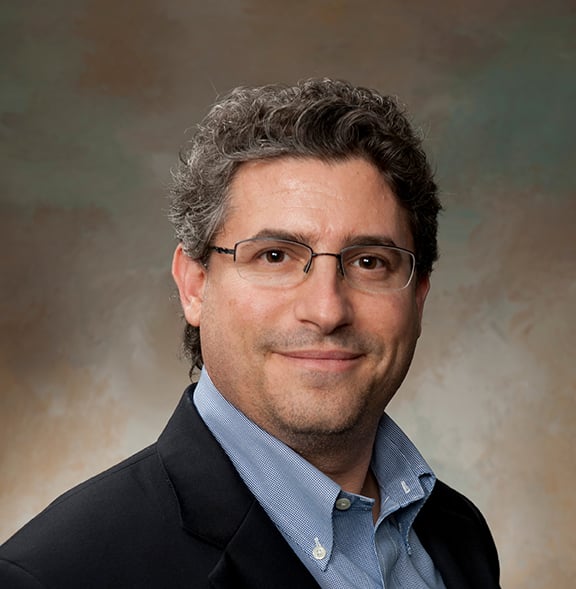 As Houston recovers from historic flooding that left at least eight people dead last month, a Texas A&M professor says such devastation can be largely avoided. The keys involve planning, incentives, and education.
Houston's perfect storm of factors—flat terrain, an elevation just above sea level, clay soils, heavy bursts of rain and surge flooding from the sea—make it the top city in the U.S. in which to be injured or die in a flood. Pavement escalates the problem, preventing infiltration and leading to ponding, said Dr. Sam Brody, professor of marine sciences and urban planning at Texas A&M University. He is also director of the Center for Texas Beaches and Shores.
Brody
"We looked at the impacts of impervious surfaces on flood damage," Brody said. "In the Houston area, on average per flood, each square meter of pavement equates to $4,000 of added flood damage."
Sprawling, low-density suburban developments are linked to significantly higher flood losses compared to high density development such as downtowns, he said.
"When you cluster people and development, it's easier to invest in infrastructure to address flooding," he said.
Tampa and Miami face some of Houston's challenges, but have better coordinated where to put pavement and have invested in the infrastructure to support it, he said.
Solutions should begin with developers, builders and planners, Brody said. Creating communities that are more resilient to flooding involves strategies at various levels, including:
Structural solutions, such as elevating buildings above the 100-year flood level;

Drainage infrastructure, including appropriate size and density;

Avoiding development in the areas most vulnerable to flooding, which can be done with incentives for developers;

Clustering development;

Targeting the location of public infrastructure, including sewer, water and roads as a way to encourage growth in areas that are less prone to flooding. This works particularly well in high-growth areas;

Educating residents and home buyers about flood plains so that they can make more informed decisions; and

Maintaining storm drains and keeping them clear of debris.
The upfront cost of these measures remains one of the biggest barriers, despite the long-term savings that can result from prevented flood damage, Brody said.
So who is responsible for addressing these issues? Homeowners, homeowners associations, cities and counties share responsibility, Brody said.
"There are these different layers of decision-making and responsibility that need to collaborate and coordinate. That's always really hard for Americans to do."
Brody is seeing more interest among builders and developers in making buildings sustainable and resilient, which often involves strategies to handle storm water on site.
"Incentives for developers and builders need to be better," Brody said. "I think there is an interest and a will."