Web Exclusive Q&A: State of Our Schools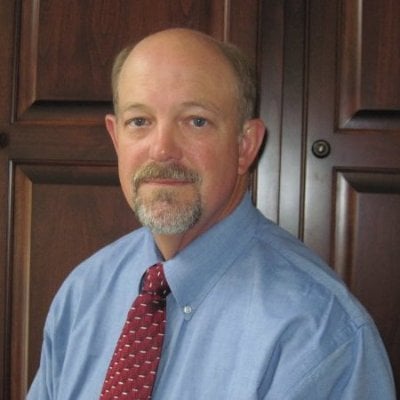 Q&A with Mike Rowland, co-author of the recently released report 2016 State of Our Schools: America's K–12 Facilities. He is state facilities director of the Georgia Department of Education and is the 2016 president of the National Council on School Facilities.
The U.S. faces a projected annual shortfall of $46 billion in school facility funding, according to a recently published report.
School facilities have a direct impact on student learning, student and staff health, and school finances, according to a growing body of research. But the State of Our Schools report finds that many students attend school facilities that fall short of providing modern learning environments because essential maintenance and capital improvements are underfunded.
The report finds that the funding systems for schools is inequitable because it leaves the majority of the costs for capital improvements up to local districts. Since it is more difficult for low-wealth districts to finance these projects, these districts end up making short-term repairs using their operating budgets.
The report compiles and analyzes data regarding funding for U.S. K–12 public school facilities, and was published by the 21st Century School Fund, the National Council on School Facilities and the U.S. Green Building Council. The report, state-level findings, and school district data are available at stateofourschools.org.
HPB: What is the most important takeaway from the State of Our Schools report for the high performing buildings industry?
Rowland: It is hard to identify a single lesson from our work on school facility conditions as the most important. Doing so fails to recognize the complex interdependency of many factors that relate to and promote student achievement.
The State of Our Schools report is a stark reminder that the places where students learn are as important as the curriculum we use to support that learning. This complex dynamic is exacerbated by the growing gap between the dollars states commit to capital improvements and maintenance and operations, and the dollars local systems need to fund actual project costs.
The report highlights the need for conversations at the local, state, and federal levels about how to identify and close school facilities funding gaps. Sometimes asking the question is just as important as knowing the answer.
HPB: The last national study on school facilities (conducted in 1995) found that 15,000 public K–12 schools had indoor air that the EPA classified as "unfit to breathe." What potential impact do these conditions have on students and school staff?
Rowland: It is unrealistic to believe the decaying infrastructure issues we face in our nation's schools can be solved overnight. We must recognize that air quality issues can be complex and expensive to remedy.
There has to be a way, however, to prioritize our most compelling needs and to create additional income streams to address them. The technology certainly exists to ensure healthy learning and work environments.
It is difficult to make high student performance a priority when building air quality contributes to poor health and absenteeism. It is certainly my hope that the information contained in the State of our Schools report will elevate this conversation so that national policy makers can leverage the report's findings to assist state and local officials in implementing solutions.
HPB: The average age of public school facilities is 44 years, so many are in need of repairs. What effect does deferred maintenance have on the environment?
Rowland: State and local school leaders, as well as boards of education, are under intense pressure to engage students in a way that improves student outcomes and prepares them for quality college and career opportunities. This creates a competition for funds that can often leave maintenance budgets stretched.
Even under perfect conditions, aging facilities demand more and more care. Deferring maintenance activities erodes the culture of a good place where children can learn and may impact the very outcome we strive to achieve.
When communities experience an unwillingness to maintain school facilities, this further erodes the support necessary to fund important system upgrades. This lack of support can result in poor environmental quality in school buildings. The effect of deferred maintenance perpetuates this vicious cycle that puts schools further behind in bringing buildings up to current codes and standards.
HPB: What will it take to overcome the funding gap and bring schools up to modern standards?
Rowland: The State of our Schools report sets the framework for the all-important first step: a serious and sincere national conversation on the quality of schools—the places where our children spend a large part of their waking hours.
Schools are no longer 8 a.m. to 3:30 p.m. ventures. Most schools serve as the hub of activity for communities and are functioning almost every day of the year, 16 to 20 hours daily. Local, state and federal government leaders have a policy role to play in assessing the capacity of local districts to fill the gap between various funding sources.
Private/public partnerships may also infuse much needed resources into bringing our schools up to modern standards.
HPB: In addition to funding gaps for needed improvements, what are other major current concerns or challenges for school facility directors?
Rowland: Unfortunately, so much of what keeps school facility directors up at night reverts back to funding. "Doing more with less" may be more than a cliché; it may well be the mission statement of school facilities departments nationwide.
To that end, hiring and maintaining a qualified workforce to service and manage complex equipment systems will continue to be a source of concern. Using technology to work smarter and more efficiently is improving response time and work order turnaround.
Keeping Internet-based systems working appropriately to manage all aspect of the building envelope will be an important tool for stretching the capabilities of maintenance and facilities departments. Finally, educating facility users as to the role we all play in ensuring our schools meet high performance standards cannot be overlooked.
You can download the State of Our Schools report here.