Web Exclusive Q&A: Sweetwater Spectrum
Learn more about how the authors approached this project and the challenges they encountered.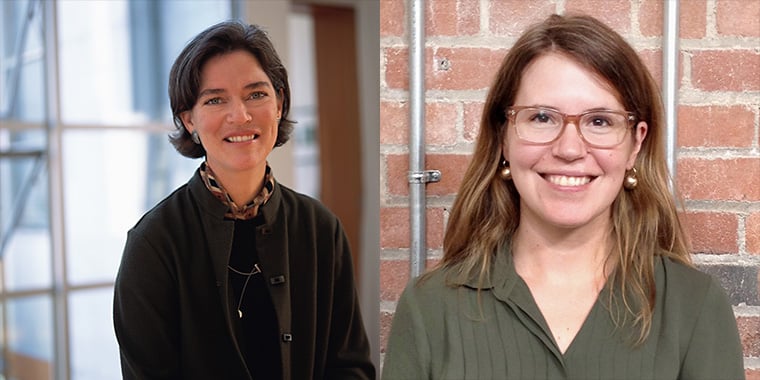 HPB: Your firm, Leddy Maytum Stacy Architects, is known for its "mission-driven design," and finding ways for architecture to bring about social change. What social change did you seek to advance with Sweetwater Spectrum?
Maytum and Fuertes: With Sweetwater, we were committed to providing an alternate model for long-term living for individuals on the autism spectrum, and to integrate a full range of abilities. We cared about connecting individuals with the greater community in Sonoma, Calif., and facilitating that sense of community and independence.
HPB: How did you approach the design of this "first of its kind" project?
Maytum and Fuertes: We engaged in a variety of research for this project. This included extensive interviews with families, experts in the field, and visits to similar living situations, locally and around the country. These places were existing spaces adapted for those living with autism. Being in dialogue with other researchers (particularly Arizona State University's Stardust Center) throughout the process was crucial for the success of the design process.
HPB: Your firm has been doing sustainable design since before the LEED rating system existed. For example, the Thoreau Center for Sustainability, which opened in a renovated hospital building in 1996, became a model for the National Park Service's sustainability guidelines. How does sustainable design integrate with and support the goals of Sweetwater Spectrum?
Maytum and Fuertes: We think sustainable design and universal design are fundamentally all about good design—from creating powerful connections with the natural world to resource efficiency and smart site planning—all of this supports the design of a healthy environment for individuals living there. We hope Sweetwater provides another model for social and environmental sustainability.
HPB: What was the biggest challenge of the Sweetwater project?
Maytum and Fuertes: Since the autism spectrum is so broad, it was tricky to find a balance point in the design. While some individuals with autism are hypersensitive, or seek to avoid audio/visual/olfactory input, which leads to isolation and antisocial behavior, others are hyposensitive, meaning they seek more of this kind of input. We talked a lot during design about responding to this type of range, and creating a condition where individuals on the full spectrum can share this space, long-term.
HPB: What responses have you received from residents and their families?
Maytum and Fuertes: We often hear that the place is very peaceful—when people come into the center of the site, there is a sense of calm. Everybody loves the way they feel there.
HPB: Your firm seeks to make its projects replicable. What aspects of Sweetwater Spectrum do you hope will be replicated in future projects?
Maytum and Fuertes: We think this does serve as a model for other projects. We hope each specific site and group of people will be able to take lessons that are appropriate for their site and circumstance. Aspects that can be universal were considerations of materials and the wing configuration of the houses; the farm seems to be a successful addition as well. The push toward energy efficiency and net zero is another goal we hope to see in other projects of this type (all types, actually).
HPB: As sustainability becomes more mainstream for building design, what do you see as the next evolution of efforts to improve building performance while reducing environmental impact?
Maytum and Fuertes: Along with a focus on health and well-being, which is becoming more and more prevalent in design discussions, we see the drive toward net zero as the biggest next step for environmental impact. Here in California, all residential buildings are required to be net zero by 2020 (by code). That's five years away. This requirement will have a huge impact in the building industry, both in making renewable systems more affordable and accessible, and will ideally drive technology and practices to evolve, making net zero less of a barrier.