AHR Expo: To Be Bigger, More Innovative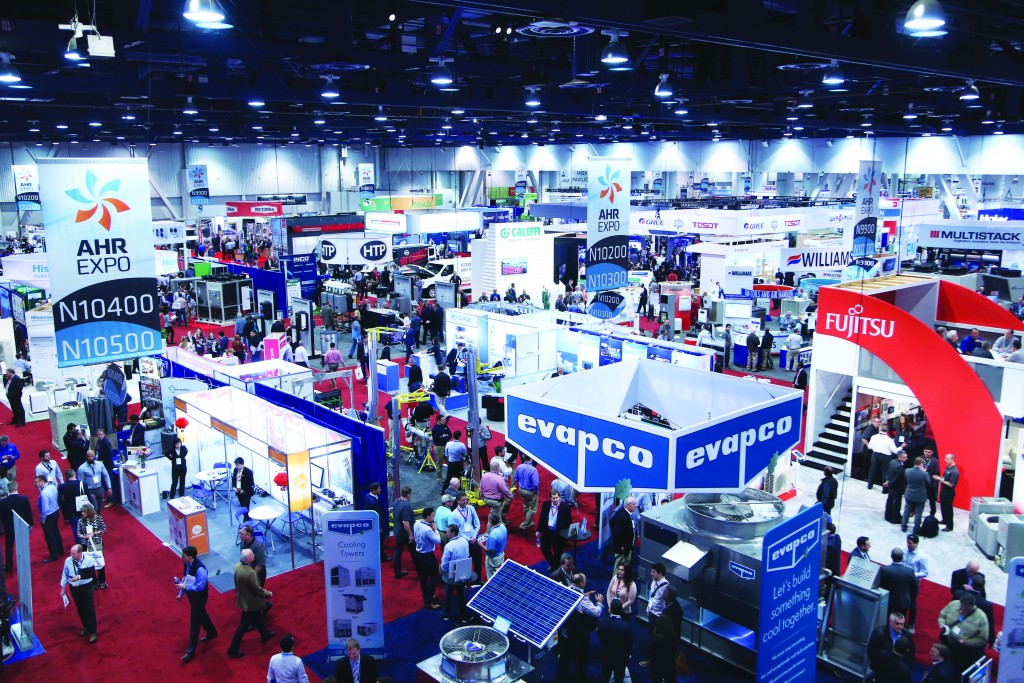 Scheduled for Jan. 22 to 24 at McCormick Place in Chicago, the Show will be the biggest yet square footage-wise, said Clay Stevens, president of International Exposition Company, which manages the Show.
"It will have whatever is new from all over the world," he said. "This event will be the biggest that we've ever had in the history of the Show."
More than 2,000 exhibiting companies are expected to fill up more than 530,000 square feet, just more than 12 acres, of exhibit space, Stevens said. A "sizable" contingent of the exhibitors hail from outside the United States, and more than 150 manufacturers are exhibiting at the expo for the first time, according to Stevens.
At least 70,000 people are expected to attend the expo as visitors and exhibitors, a slight increase from the 68,000 people who participated in the 2017 AHR Expo in Las Vegas, said Stevens.
While the AHR Expo has grown to its largest size yet, its focus on energy efficiency has not changed.
Thirty-nine companies are exhibiting cooling tower technology, 66 companies are showing heat recovery ventilators and 61 exhibitors are bringing rooftop unit technologies, said Stevens. The Show is also expected to include new technologies that will increase energy efficiency, he said.
Some products could be revolutionary while some could just be slight improvements, he said. Stevens said he is expecting many exhibitors to debut products in Chicago that have never been seen before.
Attendees can explore more than nine football fields of exhibiting space full of innovative products at the 2018 AHR Expo at McCormick Place in Chicago.
"There's always room for more improvement. There's always room for new technologies," he said. "The level of efficiency keeps marching on. The basic technology might be the same, but improvements are being made, which adds to the efficiency of basic equipment."
Besides the hundreds of different types of HVAC&R products on display throughout the Show, the Expo will include three special sections—the Building Automation & Control Showcase, the Software Center and the Indoor Air Quality Association Pavilion. More than 220 companies will bring IAQ-related products to Chicago, making the section a "major field for the show," said Stevens.
The Show will bring the best new products in the industry to one — albeit sizable — location. Stevens offered tips to prevent people from "wearing shoes down to the end of the sole."
He recommended visitors create a personal itinerary of products and manufacturers in advance on the Expo's website, ahrexpo.com, in advance to decrease the time spent backtracking throughout McCormick Place.
"If you just wander around over 500,000 square feet of exhibits, you're going to miss a lot and waste a lot of time," he said.