Eyes on the Prize: Communities Share Lessons from Energy Savings Competition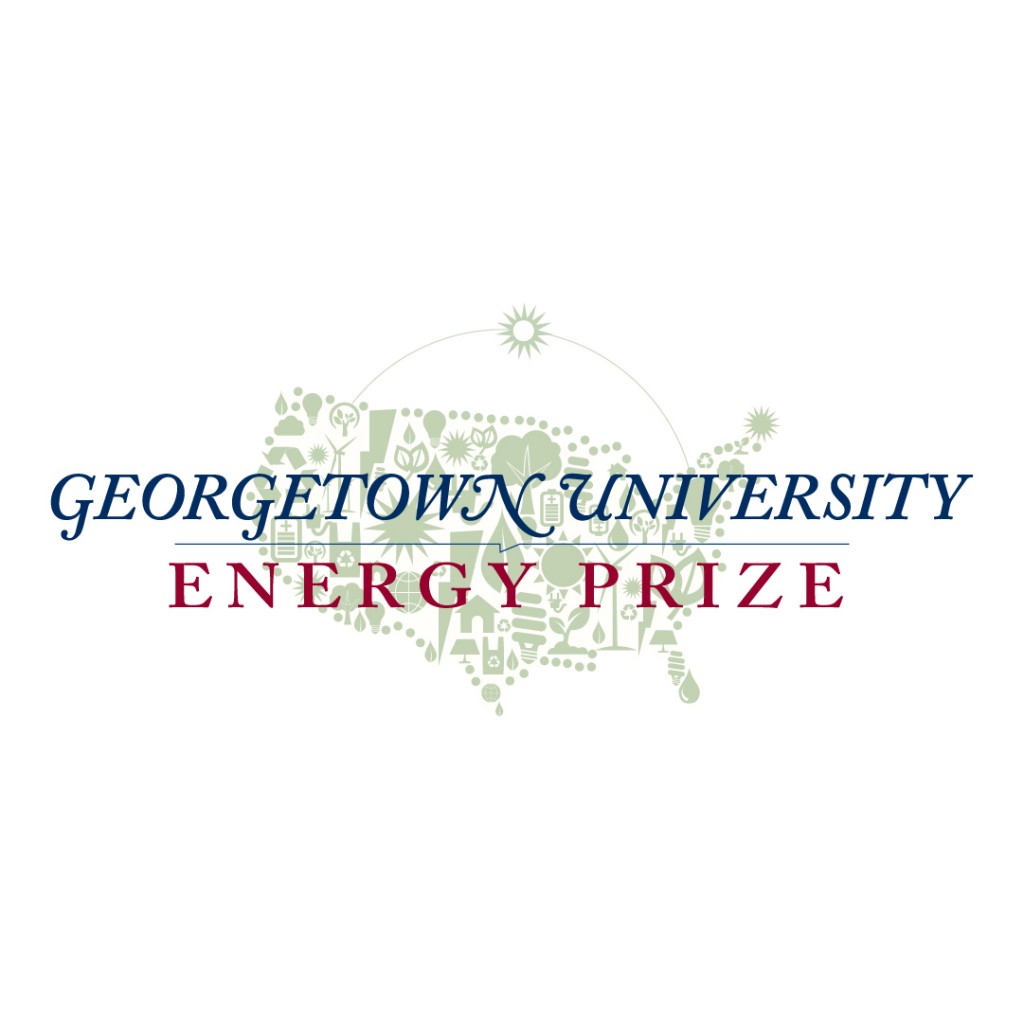 As communities across the U.S. race to conserve energy in pursuit of a $5 million prize, they are discovering what it takes to motivate energy-saving changes. One of the keys: Know your audience.
The Georgetown University Energy Prize competition challenges small-to-medium-sized towns, cities and counties to rethink their energy use, and implement creative, innovative strategies to increase efficiency. Designed to be a community-wide effort, collaborations have involved local governments, utilities, businesses, churches and neighborhoods.
Takoma Park, Md., neighbors gather to discuss the city's Neighborhood Energy Challenge and how to help their team win. Organizers found face-to-face contact and small meetings in homes to be most effective in spurring participation and energy-saving changes. The Neighborhood Energy Challenge is one of many strategies that the city is pursuing as part of its competition in the Georgetown University Energy Prize.
Photo courtesy City of Takoma Park
Fifty communities are currently competing to reduce energy consumption and have collectively saved more than $58 million in energy costs over the past two years (January 2015-present). The prize will be awarded to one community in early 2017.
In the Washington, D.C., suburb of Takoma Park, Md., some 170 homeowners have made energy efficiency improvements to their homes, representing 4% of the community's single-family homes.
"It's really exciting to see that level of participation," said Gina Mathias, Takoma Park's sustainability manager.
Mathias knew that face-to-face contact would be a critical strategy to prompt participation in her community. So a team of summer interns knocked on all 3,500 doors of Takoma Park's single-family homes.
Residents were invited to meetings held in their neighbors' homes to learn about improving their houses' energy efficiency, available rebates and incentives, tips on what works or doesn't work, and contractor recommendations.
"I think residents really liked those settings rather than something like a big community workshop," she said.
At the same time, the City of Takoma Park retrofitted its four municipal buildings with LED blubs and more efficient HVAC units. The competition helped to prioritize these projects that the city had already identified.
Placing high priorities on these feasible projects helps build public support, especially when they result in a quick payback and improve the quality of a space, Mathias said.
Another lesson Mathias learned through the competition relates to funding that the city received to help low-to-moderate-income homeowners make energy efficiency improvements. However, many of the homes were disqualified from receiving the funds due to mold and water problems. It's important to have funds available for structural improvements to homes in addition to funds for energy efficiency measures, she said.
In Chattanooga, Tenn., one group has focused on training local residents of three low-income neighborhoods to lead basic energy efficiency workshops.
"Utility data shows the neighborhoods we focus on use 43% more energy per square foot in the winter months, than the average energy use of our city," said Sam Fulbright, coordinator of Empower Chattanooga.
Great-Grandmother's Energy Savings Benefit Neighbors
Empower Chattanooga is working with residents of three low-income neighborhoods to publicize low- and no-cost energy-saving changes. One participant improved the efficiency of her home and used the savings to help her neighbors.
Glenda, a resident of East Chattanooga, is a retired great-grandmother. She was struggling with high utility bills, typically in the $250 to $300 range each month.
She attended a basic energy workshop, and took the Empower energy saving checklist back home, and got to work. She had her grandson help seal gaps and cracks around the windows and doors, she programmed her programmable thermostat, and switched her lights to more efficient CFLs.
Through those easy, low-cost changes, coupled with a better understanding of small actions that affect her utility bill, Glenda reduced her bill to an average of $60 to $80 each month.
Glenda uses the savings to buy food for her grandchildren, and keeps her car, "Bessie," full of gas. Glenda is always working to make herself and "Bessie" available to take neighbors to the store, doctors' appointments, and now to energy workshops.
– Sam Fulbright, coordinator of Empower Chattanooga
Knowing the communities and determining the best communication strategies also played a critical role in the Chattanooga program. While online communication (e-mail blast, social media) was less effective than expected, the program worked with community partners going door-to-door.
Yard signs and communication via text message helped publicize upcoming events and workshops, which were held in locations where neighborhood residents regularly frequented.
Building trust also proved challenging, given Chattanooga's history of temporary programming in low-income communities. Community action and advisory groups in each neighborhood help lead efforts and connect with residents, Fulbright said.
Another challenge has involved making the link between energy use and bill amounts.
"Initially many of the residents we worked with assumed that they are charged higher rates than the rest of Chattanooga," he said. "Many things like food and gas are more expensive in low-income neighborhoods, and residents assumed utilities were no different."
For more information on the Georgetown University Energy Prize, visit www.guep.org. For more information on how Chattanooga and other Southeastern U.S. communities are collaborating to save energy, a video is available at https://vimeo.com/168327410.