Key Sustainable Features – Federal Center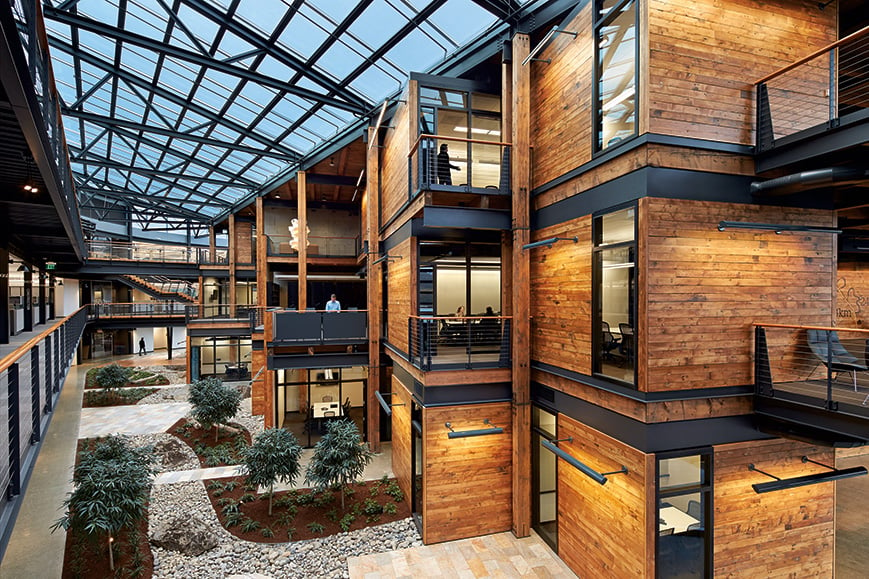 Water Conservation: Efficient fittings and fixtures. Rainwater capture and reuse for irrigation, toilet flushing and cooling tower makeup.
Recycled Materials: Some 200,000 board feet of timber and 100,000 ft2 of car decking (a heavier version of tongue-and-groove decking) reclaimed from the existing warehouse and reused in the collaborative commons. High recycled content steel was used for structural members and rebar.
Daylighting: Some 61% of the building's occupied floor plate is daylit.
Individual Controls: Task lights at all office desks. Individual control of lights in private offices.
Carbon Reduction Strategies: High performance HVAC, envelope and lighting systems. Embodied carbon reduced by 132,277 lb through the use of composite structural system with reclaimed timber rather than a standard concrete on steel system.
Other Major Sustainable Features: Phase change material tank (PCM).