LEED v4 Now Fully Active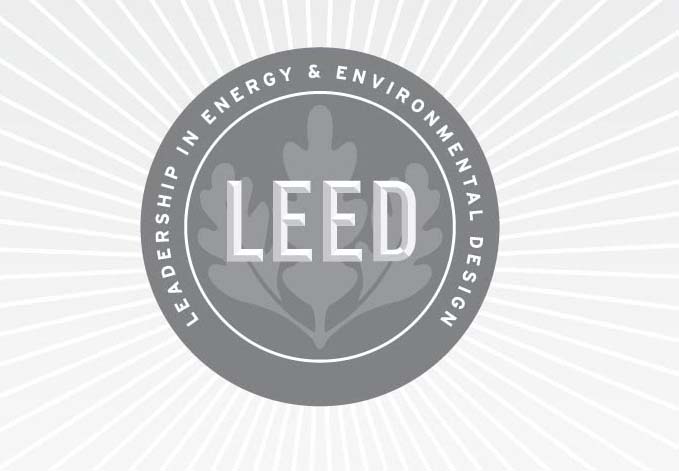 Beginning Nov. 1, the fourth version of the U.S. Green Building Council's LEED certification program will be its only active certification.
Buildings can no longer register for certification under LEED v3 (more commonly called LEED 2009). However, buildings that have already registered under LEED 2009 still have until June 30, 2021 to be submitted for final certification.
LEED v4 launched in November 2013. USGBC says the latest version is "bolder, more specialized, and designed for a better user experience."
According to the LEED v4 User Guide, changes in the new version include "adaptations for global growth," "market sector improvements," "improved environmental outcomes," and a "more user-friendly interface."
The LEED v4 User Guide
USGBC
Global Growth
USGBC says that LEED projects can be found in more than 140 countries and territories. Also, international LEED users, which account for some 50% of new LEED registration. The User Guide says LEED v4 allows projects to use regional and local standards or programs to achieve the same credit intent as the prescribed guidance.
MARKET SECTOR IMPROVEMENTS
LEED v4 is adapted to 21 different market sectors to identify and address the unique needs of each market. Market sectors with specific solutions in LEED v4 include:
Existing schools;

Existing retail;

Data centers;

Warehouses and distribution centers;

Hospitality; and

Mid-rise residential.
Improved Environmental Outcomes
LEED v4 establishes seven "impact categories" or goals for LEED projects to accomplish. Projects should:
Reverse contribution to global climate change;

Enhance individual human health and well-being;

Protect and restore water resources;

Protect, enhance and restore biodiversity and ecosystem services;

Promote sustainable and regenerative material resources cycles;

Build a greener economy; and

Enhance social equity, environmental justice and community quality of life.
User Friendliness
A revamped LEED Online component, introduced with LEED v4, is designed to be a more intuitive platform with simplified LEED credit submittal requirements. Also, LEED v4 includes the option for a LEED Dynamic Plaque, which allows registrants to track a project's LEED performance in real time. Reference guides are now available in new interactive Web-based versions, as well as video tutorials and downloadable templates and presentations.
USGBC also introduced new services to make the LEED certification process easier, including customer account management, and the new LEED Coach and Proven Provider services.
LEED Online includes a Project Scorecard that enables users to see forms, comments and actual credit language for each credit along with its up-to-the-minute review status.
LEED Coach provides project teams with a personal guide who can lead building teams attempting to get a project certified though the LEED process and serve as a dedicated point of contact if the building team has questions during the certification process.
LEED Proven Provider is a new designation intended to streamline the LEED project review process for experienced organizations that demonstrate consistent excellence in administering LEED projects. It minimizes the need for additional work during successive project review processes. Organizations with significant LEED project administration experience (a minimum of six certified projects in a single rating system family) are eligible to apply.
The LEED program has grown into a global system. LEED v4 is designed to make the certification more accessible to existing registrants, and to provide an easier, more palatable platform to promote future growth.
"LEED v4 is a quantum leap for LEED," said Rick Fedrizzi, president, CEO and founding chair of USGBC. "Over the past 15 years, LEED has fundamentally revolutionized how we design, construct, operate and maintain our buildings and communities. LEED has created a completely new industry of business enterprise committed to energy savings and efficiency. LEED v4 is as much a testament to the achievements of LEED project teams around the world as it is to the green building community's ambition to create significant global and local change through resource-efficient, cost-effective green buildings."