Lessons Learned – Roxbury E+ Townhomes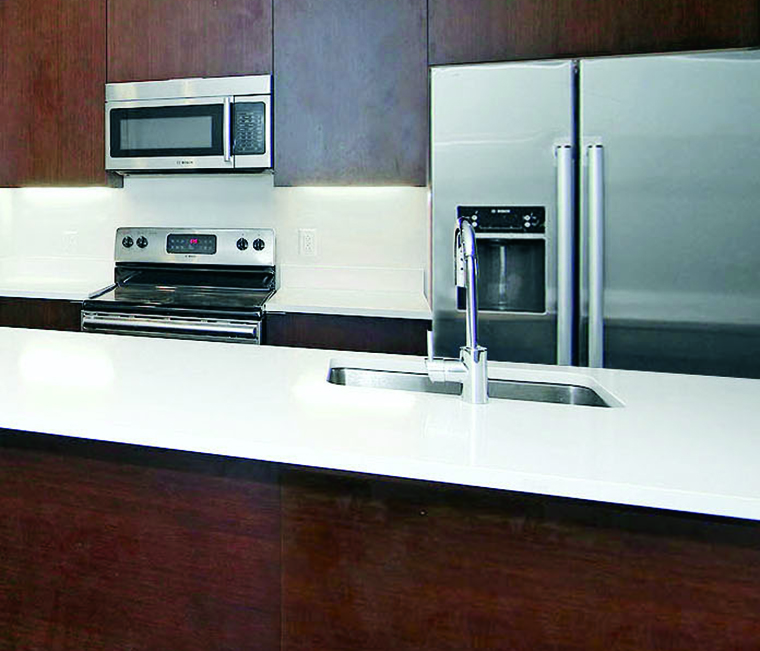 Photo courtesy Urbanica
Determine Cost-Benefit Analysis Around Big-Ticket Items to Identify Critical First Costs Versus Life-Cycle Costs. Between the time the homes were conceived and the time the homes were built, photovoltaic technology changed enough that the team was able to increase actual PV output over predicted output. As technology continues to evolve, the hope is that these high performance renewables will be made available to a wider range of residential projects.
Incorporate Ways to Educate Residents and Neighbors to Foster Support for Replicable Green Initiatives. The energy data portal (https://secure.embue.com/eplus-dashboard/) is public so that users and neighbors alike can see real-time energy metrics. This feature has encouraged other high efficiency projects to undertake similar monitoring strategies.
Identify Contractors and Suppliers With Experience and Knowledge of Green Construction, and Also With Continued Interest in Education and Innovation.
Market Availability Drives Market Demand. Beyond the success of the E+ program through the mayor's office, local developers have seen increased market pressure around green housing, resulting in more than 15 "energy-efficient" homes that have been built within the past year near the Roxbury E+ site.
Allow Users Freedom to Learn and Explore How to Best Use Their Systems. Each year, owners are able to increase efficiency by learning from how they used the systems the previous year. Last year, one of the homeowners did not turn on his mini-split systems until early December—past seasons provided him with enough data to know that he could wait that long and still be comfortable in the home.
Using Past Performance to Develop Projections on Future Homes is Difficult Within the Residential Market. Beyond the inability to project individual users' specific schedules and usage, it's also impossible to predict who will ultimately inhabit a home. In modeling, the team always assumed that each home would house a family of four, but in reality these three-bedroom homes have been purchased by couples or empty-nesters. So final occupancy is often half that of predicted occupancy.