Lessons Learned – The Edge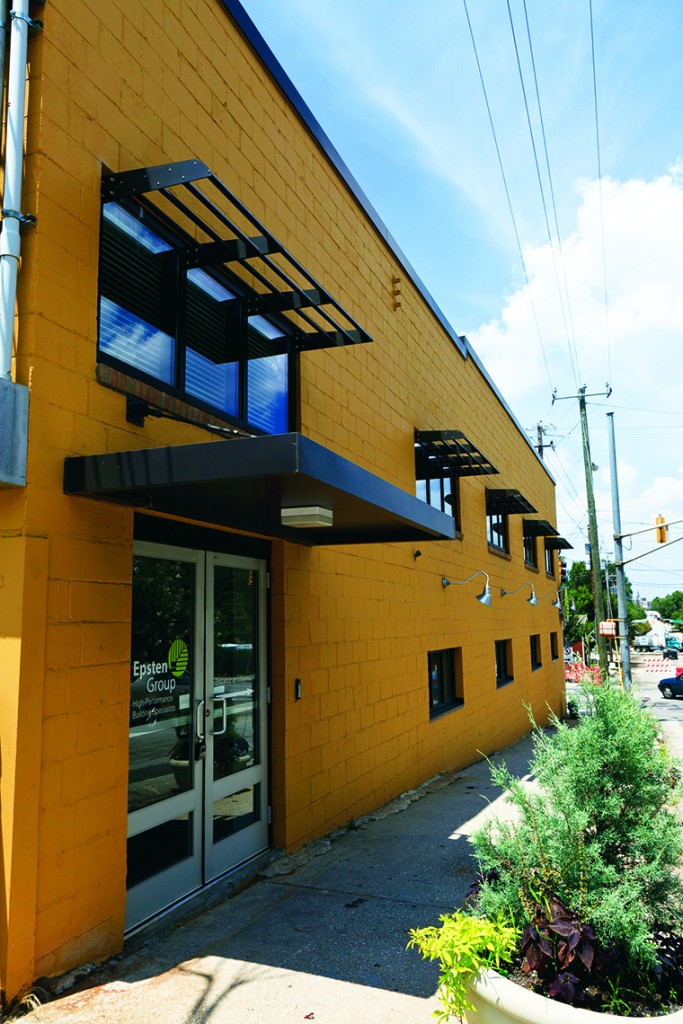 Gloria Paul

Evaluating Envelope Upgrades for an Existing Building. The existing structure remained in place, so all improvements had to work around any existing features. To ensure proper installation of the specified insulation, infrared thermography was used toward the end of construction.
Allowing Time for Historic Review Board Approval. The completed design had to be approved by the local historic review board, which limited the changes that could be made to the building exterior and affected the timeline for the design process. For example, any added building elements, such as the permanent window awnings and the signage, required approval.
Timing of Thermal Comfort Surveys. The occupant comfort survey is most effective when performed at least twice a year, preferably during summer and winter. Instead of responding to individual complaints made to building management, the survey provides a unified understanding of any thermal comfort issues.
Common Barriers for Adaptive Reuse Projects Pursuing Energy Improvements. Existing conditions, especially those discovered during the construction process, can greatly affect the available budget for energy improvements. It is important to establish a design team member to be an advocate of innovative solutions.
For example, careful evaluation of the rafters was required to determine strength and possible availability for reuse in other design components, if removed. Additionally, some rafters required sistering with new wood to ensure the roof maintained structural integrity.
Off-the-Shelf HVAC Systems. While the HVAC system selection is usually seen as a deterrent to high energy performance goals, off-the-shelf systems are available to meet the needs of standard building typologies.
Alternative Transportation Commute Incentive. Epsten Group offers a $30 a month incentive to employees to use alternative commuting options. The alternative transportation rate of 45% is a result of employees who reside downtown increasing how often they bike or walk to work, and employees residing outside of the city's core making arrangements to carpool. Not only has this resulted in lower single-occupant vehicle use, it has resulted in employees who report improved happiness in their daily commutes.