Web Exclusive Q&A: New Orleans BioInnovation Center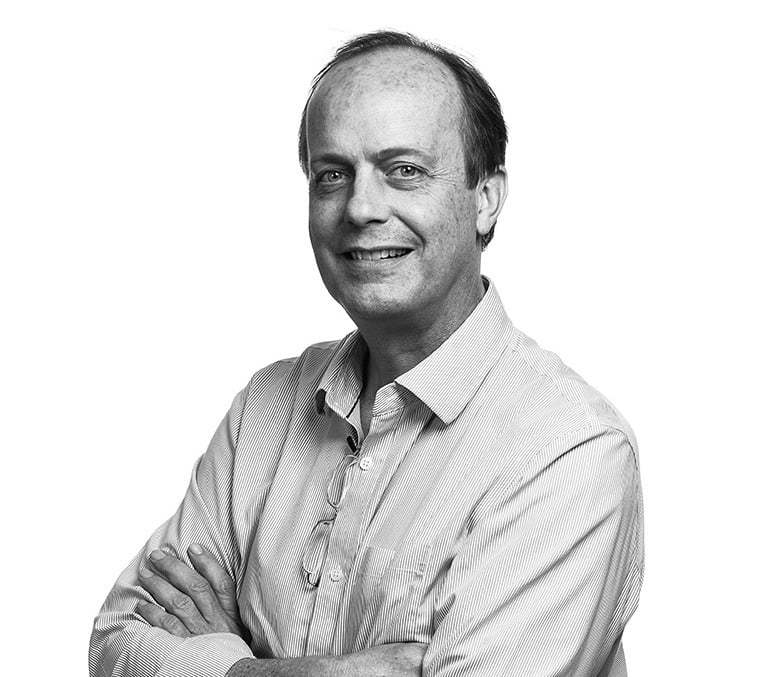 HPB: Resilience is a concept that has received growing attention and priority in the wake of Hurricane Katrina and Superstorm Sandy. How was resilience incorporated into the design of the New Orleans BioInnovation Center (NOBIC)?
Smith: We've tried to capture what we've learned from our post-Katrina experiences in a guide we've made available for download from our website ("A Framework for Resilient Design") . This spans everything from building hardening to storm water handling to internal procedures. The big takeaway is resilient design is a lot more than emergency preparedness. It's not about designing a bunker; it's about designing so you can come back quickly after an event. In the case of NOBIC, key elements included raising the building 3 ft higher than the nearest curb, protecting emergency generators for all critical functions, using impact-rated glazing and mechanical equipment enclosures, and implementing storm water strategies that keep our site dry even if surrounding streets flood.

HPB: Your firm, Eskew+Dumez+Ripple (EDR), values research, evidenced by the Fellowship Program started in 2012, and the efforts to monitor the ongoing performance of EDR projects. How did that research inform the design of NOBIC?
Smith: Having a research-driven practice means every project presents the opportunity to ask questions and learn. In the case of NOBIC, the largest question we asked was how much energy could be saved if we tailored ventilation rates to the tasks being performed. The first EDR Research Fellows began just as the building opened, and this allowed us to use NOBIC as a "test bed" for our questions about energy and occupant engagement. We've learned the energy savings opportunities are huge, but managing complexity for occupants and building operators poses key challenges.

HPB: When the owner of the NOBIC requested (after the completion of initial construction documents) that the design team recommend additional measures to reduce long-term operating costs—and pursue LEED certification—how difficult was it to shift course midstream? Was it surprising that so many possibilities existed for improved performance (21 were identified) despite this goal not being set at the beginning?
Smith: It's a truism of integrated design that the earlier in the design process you start, the easier it will be to impact performance. Going through this process as late as we did in NOBIC meant certain options were closed off—for example, exhaust and air intake systems were nowhere near each other, so enthalpy recovery wheels were off the table. But, we were able to get to substantial energy savings at attractive paybacks nevertheless.

HPB: Eskew+Dumez+Ripple seeks to "not just save energy, but deliver comfortable spaces at the lowest energy use." Ongoing commissioning efforts at the NOBIC have included monitoring energy consumption, systems and comfort performance. What response have you received from occupants regarding their comfort, and what insights have been gained from that feedback?
Smith: Building occupants form a key part of the building sensor network. In the case of NOBIC, occupants of a particular lab complained about the room being too warm; the building manager saw that the building automation system (BAS) reported that reheat valves were closed, and concluded there must be insufficient cooling capacity to keep up with equipment loads. However, an occupant swore hot air was being delivered out of the supply register. In fact, the valve on the reheat coils in the lab were stuck open, but a malfunctioning sensor was reporting it closed. Sometimes you just have to believe the occupants instead of what the computer screen is telling you.

HPB: How can the design and performance of the NOBIC inform future sustainable designs of projects located in hot–humid climates?
Smith: No surprise: the energy cost of dehumidification is huge. NOBIC demonstrates how much energy can be saved if we deliver all the outdoor air that is desired, but only where and when it is really needed.

HPB: In what ways is the design and purpose of the NOBIC emblematic of New Orleans' recovery, now 10 years post-Katrina?
Smith: New Orleans is a city transformed. We are working to find a way forward as an "ancient future" city, one that mixes state-of-the-art technology with a deep appreciation for the richness of culture and tradition. NOBIC shows that by integrating the lessons of vernacular architecture with modern control systems, we can have a modern building still tied to its place.

HPB: As a signatory to the AIA 2030 Commitment, EDR is aiming to reduce energy use in its projects by 60% compared to baseline levels. How do you work with clients to achieve those goals, particularly clients who may not have the budget to afford the additional cost of some high performance and sustainable systems?
Smith: Our goal is to take a rational approach to every project and to integrate performance into every project. It's all about choices. Sometimes, the hardest thing to do is convince a client to restrain his appetite for unsustainable choices. For example, we are designing an office building for a high-tech client who is convinced that an all-glass box is the symbol of high tech; if we can convince him to use less glass, we can save him first cost and operating costs.

HPB: Your earlier career was in physics, computer science, and electrical engineering. How does that background shape your architectural practice?
Smith: In high school we all learned about the scientific method: you observe, you form a hypothesis, you construct an experiment, and then adjust your understanding of the world based on the results. Coming to architecture mid-career, I was surprised to find that architects make hypothesis after hypothesis during design, but almost never go back to see if their hypothesis proved true after the building is complete. But, architecture is changing, and the movement toward evidence-based design and post-occupancy engagement is growing. I'm just proud to be at a firm that sees the value in investing to be at the forefront of this movement.

HPB: Going back to research for a moment, what is the next research focus for EDR, and how do you expect those findings to inform the firm's approach to design?
Smith: Each year we pick a theme for the EDR Research Fellowship. So far we've focused on "Building Performance," "Resilience," "Community Engagement," and "Health in the Built Environment." The theme we are looking at for 2016 is "A Civil Landscape," examining how green infrastructure can work with architecture to make for better civic spaces.
Each year, we try to get better at absorbing the results of research as they emerge. We have our research fellow give internal "Lunch & Learns" every other month, and use an internal blog to encourage all staff to share the questions they face, and what they've learned. We also encourage the research fellow to sit in on design discussions for projects and to serve as a consulting resource for project teams.

HPB: Any other questions/answers you would like to add?
Smith: The big question ahead for high performance buildings is how to balance the growing sophistication of controls with legibility. Building automation can save or waste more energy than any design choice made by architects. Much as our cars are increasingly just computers with steering wheels, our buildings are becoming computers with doors. It takes a lot of work with sophisticated systems to make the interfaces feel simple, so simple they empower us and make the people who inhabit and operate our buildings feel smart feel smart.