Web Exclusive: Top Ten AIA Projects Redefine High Performance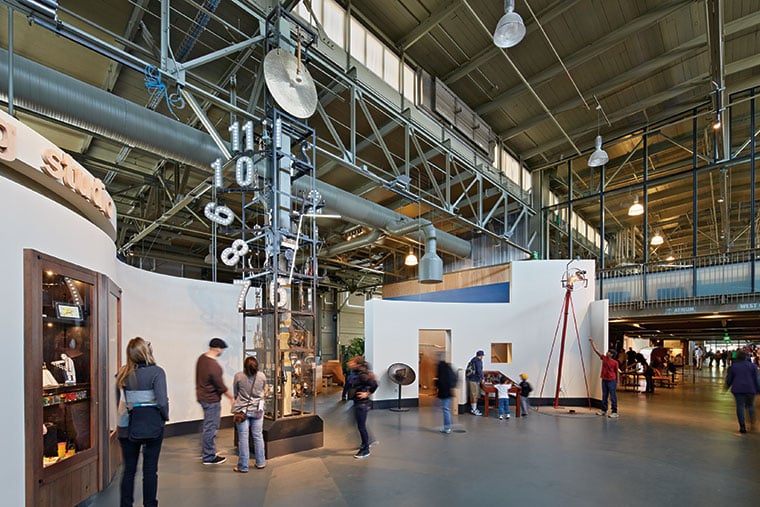 "Great design is high performance design. They are inextricably linked."
So says jury member Margaret Montgomery, FAIA, LEED AP, in discussing The American Institute of Architects' 2016 Committee on the Environment (COTE) Top Ten Green Projects.
Montgomery
"The bar keeps moving on what constitutes a great high performing project," Montgomery said.
One indication of these projects' advanced sustainable design is energy performance. Winning projects represent an average 76% reduction from the national median energy use intensity as defined by the U.S. Energy Information Administration's Commercial Buildings Energy Consumption Survey.
And more of the Top Ten projects are hitting net zero energy performance and pursuing the rigorous Living Building Challenge certification.
"All of the winners either hit or almost hit their (AIA) 2030 Commitment targets for the time that they were designed," Montgomery said. "It's great to see projects that are doing that and recognize that there's a universal bar that we all want to reach."
More projects are reporting actual energy data in their entries, including half of the Top Ten winners and one-third of all project submissions. "That ensures that intentions are being met and that lessons are being learned that can be applied next time," she said.
Another trend is a focus on passive design. "It's good to see that the really good projects are doing passive design first. We're kind of beyond the point when you can just design a building and … spec a better piece of equipment and expect it to be adequate."
One example is the Biosciences Research Building in Ireland. Nearly half of the space is naturally ventilated, using a "thermal sweater" corridor concept.
Another winner dispels the perception that high performance means high cost. The Rene Cazenave Apartments in San Francisco overcame a limited budget and a tough site. "Budget just can't be an excuse," she said.
Montgomery also noted the Dixon Water Foundation Josey Pavilion in Decatur, Texas, for its "lovely, simple unassuming design that fits the place."
Incorporation of local natural materials allows the University of Wyoming Visual Arts Facility to blend into the natural landscape. Specialized ventilation systems ensure good indoor air quality for the student artists.
Although this year's Top Ten winners reach new heights in sustainable design, the bar can always be raised higher. One of those challenges involves finding ways to reduce the carbon footprint of the building itself through the selection of materials with lower embodied energy. She also hopes to see further advancements in material transparency.
As progress continues toward mitigating buildings' impact on climate change through reduced carbon emissions, the built environment must also be ready for the effects of climate change, Montgomery said.
"It's critical that we make our built environment as resilient as possible, knowing that things are changing and that we need to address that with flexibility now."
Margaret Montgomery, FAIA, LEED AP, is a principal and sustainable design leader at NBBJ in Seattle.
Lessons from the Leading Edge examines past AIA COTE Top Ten Award-winning projects spanning nearly 20 years.