Key Sustainable Features – Bud Clark Commons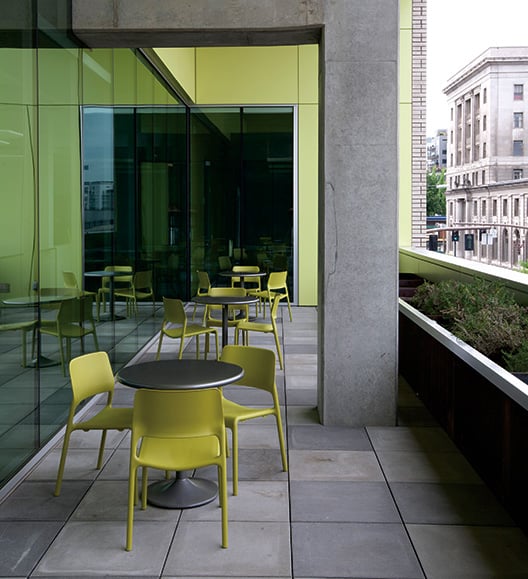 Solar hot water.
Heat recovery ventilators.
High performance exterior envelope.
LED fixtures (used for building façades and exterior areas).
Daylight harvesting.
Interior windows located high on the wall of residential unit bathrooms allow light to penetrate further into the space and provide some natural daylighting.
Fiberglass windows.
Green roofs.
Bioswales.
Graywater recycling.
Low-VOC paints, stains and sealants.
Low-flow, water-saving plumbing fixtures to reduce costs.
Locally-sourced materials.