Lessons Learned – WaterHub at Emory University: Atlanta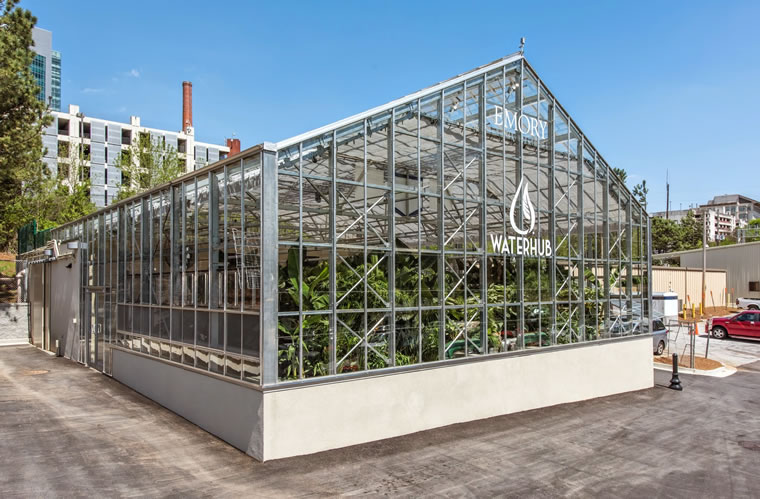 Know what's going down your drains, and when. We have a lot of lab space tied to the sewer shed from which we're pulling, so invest the time up front to interview the researchers and understand what types of chemicals and other materials they may be putting into the sewer and roughly at what time of day. Sometimes it's smart to let a high-level load of a chemical bypass and continue along in the existing sewer, if that timing can be determined.
Collaborate early and often with the local jurisdiction having authority. In our case, it's our local county, and we were not only seeking approval to mine sewer from their system but also to receive a sewer rebate for the metered volume of wastewater removed that the utility wasn't having to treat. Engineering and economic impacts resulted from this project, such as the impact that lesser wastewater in the county's pipe has on the existing system hydraulics and a potential loss of revenue for the county.
Have patience during start-up. This facility is the first of its kind in the U.S., so a longer learning curve was anticipated and is being realized. Water chemistry consistency can be erratic and not always compatible with end-use needs; a partnership is necessary between the operator and owner to thoughtfully and patiently work through such issues.